Driver's Suspended License Taken in Atlanta DUI Arrest?
What do I need to do?
The suspension Period means the period of time between the reversion Date and the Suspension Date. It also can mean the period of time between the date of suspension of the Suspended Covenants and the Reinstatement Date.
Most of our clients, including those involved in Atlanta DUI arrests, are nervous that my license is suspended because their driver's license was taken by the arresting officer. When a police officer takes your physical driver's license, this is the first step in seeking to impose an administrative license suspension of your driving privileges. This pending suspension can either be for your alleged REFUSAL to submit to the requested type of roadside test the officer wanted, OR for submitting to the requested sobriety testing, and being "over the legal BAC limit." This "loss of driver's license" aspect of a Georgia DUI arrest scares most drivers taken to jail for suspected DUI.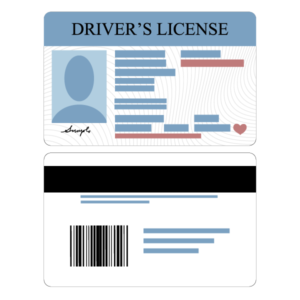 Below lists, the most common reasons for your driver's license may be suspended or you have revoked license:
For any person who accumulates 15 or more points within 24 months
For any person under the age of 21 with a conviction for any 4-point violation
For any person under 18 years of age with an accumulation
of 4 points within twelve months
Criminal convictions, civil issues, and other matters may all result in the loss of your license in Georgia.
The state identifies you as a habitually dangerous or negligent driver
A driver has refused the state-administered chemical testing of their blood alcohol content
The more serious ones will get your license suspended much faster:
Driving over the posted speed limit = 2-6 points
Reckless driving = 4 points
Illegally passing a school bus = 6 points
Texting while driving = 1 point
For a complete list of driver point violations, visit the Georgia Department of Driver Services.
The process of an officer seizing your plastic driver's license and replacing it with a Georgia DDS Form 1205 is painful for anyone facing DUI charges in Georgia, whether in Atlanta or any other city.
Reinstate License Fees and Payment Options in Georgia
The current mandated driver's license reinstatement license fees for the more common driver's license suspension types are listed below. A fee may differ according to factors in your specific case such as the effective conviction date, the possibility of multiple convictions, and/or suspensions.  You will need to view your individual record to obtain the information that is unique to your situation to reinstate your driver's license.
Reinstatement Fees
Fee
Cost by Mail
Cost in Person
Child Support Non-Compliance
$25.00
$35.00
DUI (First Offense for Age 21 and Over)
$200.00
$210.00
Failure to Appear (FTA)
$90.00
$100.00
No Proof of Insurance (First Offense)
$200.00
$210.00
No Proof of Insurance (Second/More)
$300.00
$310.00
Points Violation (First Offense)
$200.00
$210.00
Points Violation (Second Offense)
$300.00
$310.00
Points Violation (Third Offense)
$400.00
$410.00
Super Speeder
$50.00 **after payment of the $200.00 Super Speeder Fee.
Reinstatement Payment Options
Pay the reinstatement fee online, by mail, or in person click the Georgia Department of Driver Services below: Department of Motor Vehicles

To view your driving license status, suspensions, and driver's license reinstatement online in Georgia

Can a Medical Condition Be a Reason for My Driver's License Suspended?
The DMV can suspend your drives license if a physician reports that you have a medical condition that affects your driving skills. This suspension will remain in effect until a physician certifies that the condition is controlled or treated and does not affect your driving skills.  DMV can also require that the physician recertifies at a later time that the condition is controlled or treated and not dangerous. If DMV does not receive the required certification, DMV can suspend your driver's license.  This type of suspension is called Administrative Review Suspension.
Our Criminal Lawyers Are Super Lawyers in GA
Cory Yager, William C. Head, Larry Kohn
Our three Super Lawyers have over 570 5-Star AVVO Lawyer Ratings and Martindale-Hubbell Preeminent Peer Rated Highest Level of Professional Excellence awards.
Our law firm offers you a FREE lawyer consultation near me at one of our four metro Atlanta offices. You will be speaking to a partner, not an associate. In addition to the author, Cory Yager, Larry Kohn with over 480 AVVO lawyer ratings by clients, and William Head are available to meet with you and start finding solutions for you.
Call today 24-7, since our legal team tries to take every call, or return calls immediately. Dial us now at 404-567-5515.