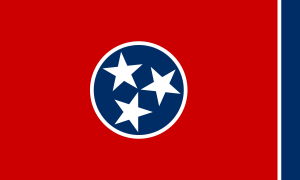 Tennessee DUI laws, like the rest of the United States, have become much more severe over the last 20 years. Even if this is your first DUI arrest, you can face mandatory jail time. Do not risk this harsh reality by going with an average DUI lawyer who just wants you to plead guilty and face the consequences. Tennessee DUI law can be challenged, police evidence can be excluded, and Tennessee DUI cases can be won.
The top-reviewed Tennessee DUI attorneys that are part of TeamDUI.com win DUI cases by never giving up, never giving in, and never being intimidated by the prosecutors or judges. Each TeamDUI.com Tennessee DUI lawyer is well-respected in the courts he or she serves, and stays current on changing Tennessee DUI laws, so that the most effective DUI defense can be pursued in your case.
Here is a quick chart that shows the current DUI penalties for each subsequent Tennessee DUI conviction:
| | | | | |
| --- | --- | --- | --- | --- |
| DUI Penalties | First DUI | Second DUI | Third DUI | Fourth DUI |
| Jail Time | 48 hours minimum | 45 days minimum | 120 days minimum | 150 days minimum |
| Court Fines | $350 – $1,500 | $600 – $3,500 | $1,100 – $10,000 | $3,000 – $15,000 |
| License Suspension | 1 year | 2 years | 3 – 10 years | 5 years – Indefinite |
| Ignition Interlock | Yes | Yes | Yes | Yes |
| Community Service | Judge's Discretion | Judge's Discretion | Judge's Discretion | Judge's Discretion |
The above Tennessee DUI laws are always subject to change, but it is almost guaranteed that the laws will get tougher, not more lenient. The State of Tennessee is very serious about reducing the number of DUI injuries and deaths on Tennessee roads and highways. You can expect to see more and more DUI roadblocks, more police units dedicated solely to DUI enforcement, and more MADD involvement. Our best Tennessee DUI lawyers are highly trained, highly motivated, and will not back down from DUI prosecutors and judges.
If you are facing a Knoxville DUI, Chattanooga DUI, Gatlinburg DUI, or Pigeon Forge DUI, call one of our local Tennessee DUI attorneys 24/7 at 844-832-6384 and get a FREE consultation, and FREE 430-page DUI Book that will prepare you to fight your Tennessee DUI charges.
Effective June 23, 2010, the State of Tennessee enacted several DUI law changes. Under the new amendments, Tennessee's previous 10-year calculation for a prior DUI conviction is now redone from violation to violation. The Tennessee DUI "lookback" period is currently 10 years, which means 10 years is the period of time that prior DUIs are relevant for current DUI sentencing. A lookback period is also known as a "washout" period.