Marietta Municipal Court – Marietta Traffic Court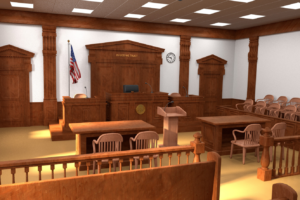 If you were arrested in the city of Marietta, GA for a DUI, your case will be held in Marietta Municipal Court. One of our veteran Marietta DUI lawyers can attend Marietta Municipal Court on your behalf, especially if it is your first appearance. A first appearance is also called a DUI arraignment, where your or your Marietta DUI lawyer enters a plea of guilty, not guilty or no contest.  We will always recommend a not-guilty plea so we can begin to prepare a solid DUI defense.  If you do not hire a DUI lawyer in Marietta and plead guilty to DUI as charged, a Marietta municipal judge will sentence you to very stiff Marietta DUI penalties, including possible jail time depending on the facts of your DUI arrest, GA driver's license loss, possible community service, attendance at a Marietta DUI school, and expensive court fines. The judge may also order the installation of an ignition interlock device, which will not start your car if your blood alcohol level registers any amount of alcohol in your system. The City of Marietta Municipal Court location is 240 Lemon St NE, Marietta, GA 30060. The Marietta Municipal Court phone number is (770) 794-5400.
Municipal Court Marietta – Marietta DUI Lawyer
Right after your Marietta DUI arrest you may feel stunned and helpless, that the police video of your DUI arrest showed you stumbling around, and that your breath test results registered a very high BAC level. Don't panic! Make a call to one of our tough Marietta DUI attorneys, and you will see that we have the experience and courtroom confidence to combat even the most incriminating police evidence and police officer testimony. We are in Marietta Municipal Court every day representing concerned clients who never thought they had a chance of winning their DUI case. There are many errors that can occur during your traffic stop and eventual arrest, from police procedural errors to false breath test readings. VOLUNTARY field sobriety tests are designed to fail, especially when you are asked to perform them along a busy Marietta street at night, with passing cars and flashing blue lights. A DUI arrest is in not a Marietta DUI conviction. Talk to us day or night and get a FREE consultation on how to win your DUI case.
Marietta DUI Lawyer Bubba Head – Traffic Court Marietta – Marietta Traffic Ticket Lawyer – Marietta First Appearance
The Marietta Municipal Court can conduct non-jury trials, receive DUI guilty pleas, and impose DUI sentencing. If your DUI arrest occurred in unincorporated Cobb County, and you were pulled over by a Cobb County police officer or the Georgia State Patrol, your Cobb County DUI case will be conducted in Cobb County State Court. The State Court Cobb County also hears jury trial cases involving Marietta DUIs, Acworth DUIs, Austell DUIs, Kennesaw DUIs, Powder Springs DUIs, and Mableton DUIs. Felony DUI cases, for example in cases that involve injuries, death, or multiple DUI offenses, are conducted in Cobb County Superior Court. Your Marietta DUI lawyer knows every court in Cobb County and will be right by your side if your DUI case gets bounded (moved) to another court.
Your first appearance DUI court date, start time, and location will be typed onto your traffic citations paperwork that you received upon your release from Cobb County jail. You or your Marietta DUI attorney must be present at this first arraignment and enter a plea of guilty, not guilty, or no contest. If you were bonded out of the Cobb County Adult Detention Center by a Marietta bail bonds company, you must keep in close contact with your bail bondsman and tell him or her that you or your Cobb County DUI lawyer will be attending each court date. Your bail bonds company will know when your court dates are, and they may call you a few days before to remind you. DO NOT MISS COURT! A failure to appear (FTA) warrant will be issued for your immediate arrest, and your bail bondsman or a Marietta police officer will come to your home or office and put you in handcuffs. Also, you must show up on time for your Marietta Municipal Court session. Tardiness will not be tolerated. It is best to arrive 10 minutes early so you and your Marietta DUI lawyer can meet in private to discuss what's about to happen.
Marietta DUI Lawyer – DUI in Marietta – Marietta Court – Marietta Criminal Lawyer
Top law firms in Marietta handle all types of Marietta traffic offenses, including reckless driving, DUI child endangerment, felony DUI, multiple DUIs, and speeding. Our Marietta DUI attorneys have successfully represented Marietta repeat DUI offenders, multiple DUI offenders, probation violations, and underage drivers under 21. We are not intimidated by tough Marietta prosecutors, strict judges, and veteran Marietta police officers. The Marietta judicial system can be confusing and maddening, and many Marietta court rules of conduct exist. DO NOT show up LATE for a Marietta Municipal Court date! Get there early and find a seat near the front of the courtroom. You want to be able to see and hear all the DUI cases called before yours. Take notes on how other Marietta DUI lawyers present their DUI defenses, and observe how the prosecutors and the judge conduct business. Remember, the judge may be watching you even before you are called to sit at the defendant's table. Always be quiet, respectful, and attentive. As your Marietta DUI attorney cross-examines your Marietta arresting officer, keep a passive face and look directly at the officer at all times. Do not get angry or defensive. Let your Marietta DUI lawyer do his or her job of getting your DUI charge reduced or even dismissed.
Prepare to spend the entire day in Marietta Municipal Court, and absolutely keep your cell phone on silent. Typically you will get a break for lunch when you can return phone calls and emails. Take advantage of this time and ask your drunk driving lawyer any and all questions you have. Come back into the courtroom fully ready to help fight for your freedom.
Call now and speak directly with a top Marietta DUI attorney and get a FREE PDF copy of our 430-page "The DUI Book" that explains everything you need to know about a Marietta DUI case. (844) 832-6384 day or night.
For a FREE Case Evaluation with a specialized Marietta DUI attorney, call or submit your case details. We are available 24 hours/7 days a week at 1-844-TEAM-DUI (1-844-832-6384).
Copyright 2023. William C. Head. All Rights Reserved.