DUI Attorney Atlanta Leads Georgia DUI Lawyers
By: William C. Head, Georgia DUI Book author who represents clients in all Georgia courts, including the Municipal Court of Atlanta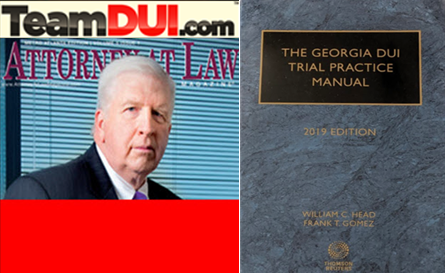 Our Atlanta DUI Attorneys Are Among the Best Lawyers in Atlanta
Atlanta DUI lawyers are some of the best criminal defense attorneys in the country. Home to about 7 million people living in a county within a 30-mile radius of the State Capitol building, Atlanta is a vibrant community with many entertainment establishments, bars, and restaurants. This covers Gwinnett County, Fulton County, DeKalb County, and Cobb County plus the adjacent counties.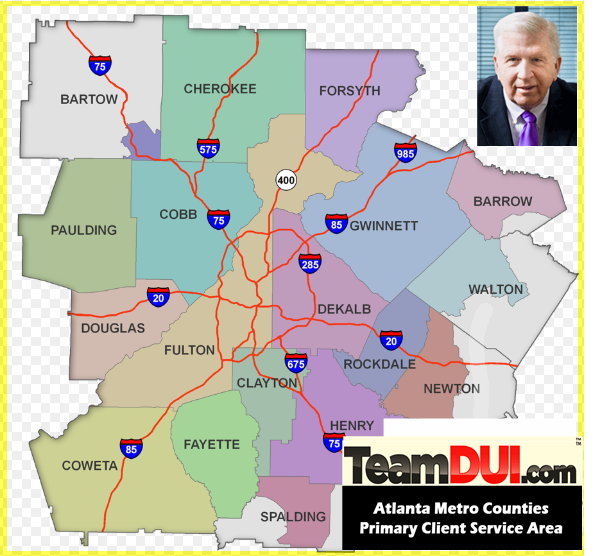 Atlanta also has many cars on the road, and a percentage of drivers are driving under the influence of alcohol or drugs. The Atlanta Police Department has joined forces with the Georgia State Patrol Night Hawks to actively patrol Atlanta's streets and highways and stop as many drunk drivers as possible. Once DUI charges are filed into the Traffic Court of Atlanta, your best bet for success is to hire an experienced DUI specialist to handle your DUI defense.
Top Three Team DUI Attorneys Available in Atlanta GA
Our top Atlanta DUI lawyers have over 7 decades of legal experience fighting against the Atlanta police evidence obtained during a traffic stop or at Atlanta DUI checkpoints. All 3 partners are legal book authors about some aspect of Georgia DUI law and are members of the National College for DUI Defense. In fact, senior partner Bubba Head was the driving force behind the launch of the National College, which is the nation's largest DUI trial lawyer organization and is Board-Certified by the NCDD.
High portable breath test results, miserable field sobriety test performances, and slurred speech captured on police video are not intimidating to our veteran Atlanta DUI attorneys. Our lawyers for DUI defense have seen much worse evidence and have still successfully had charges reduced or dismissed entirely. It might seem that the State of Georgia has an open and shut DUI case against you.
It is the Atlanta prosecutor's job to relentlessly pursue the most serious traffic offenses he or she can. It is our Atlanta DUI lawyer's job to fight back just as hard and shield you from an Atlanta DUI conviction. Look below at a quick overview grid showing DUI penalties in GA.
Atlanta DUI Lawyer for Atlanta Municipal Court Case
So, you must find and retain the most experienced Atlanta DUI lawyer you can. Therefore, the best Atlanta law firms are available nights and weekends because our clients need to talk live to a drunk driving lawyer right away. On the weekend, the sooner you call our law office, the better chance of helping someone get out of jail on an Atlanta DUI before Monday.
If you call us over the weekend, our law firm's attorneys can appear for you in Atlanta Municipal Court. If you used an Atlanta bail bond company to post bail for you, these companies are okay with you not attending the first court date, when represented by legal counsel. who covers for you?
Type of DUI Cases: Felony or Misdemeanor Charges in GA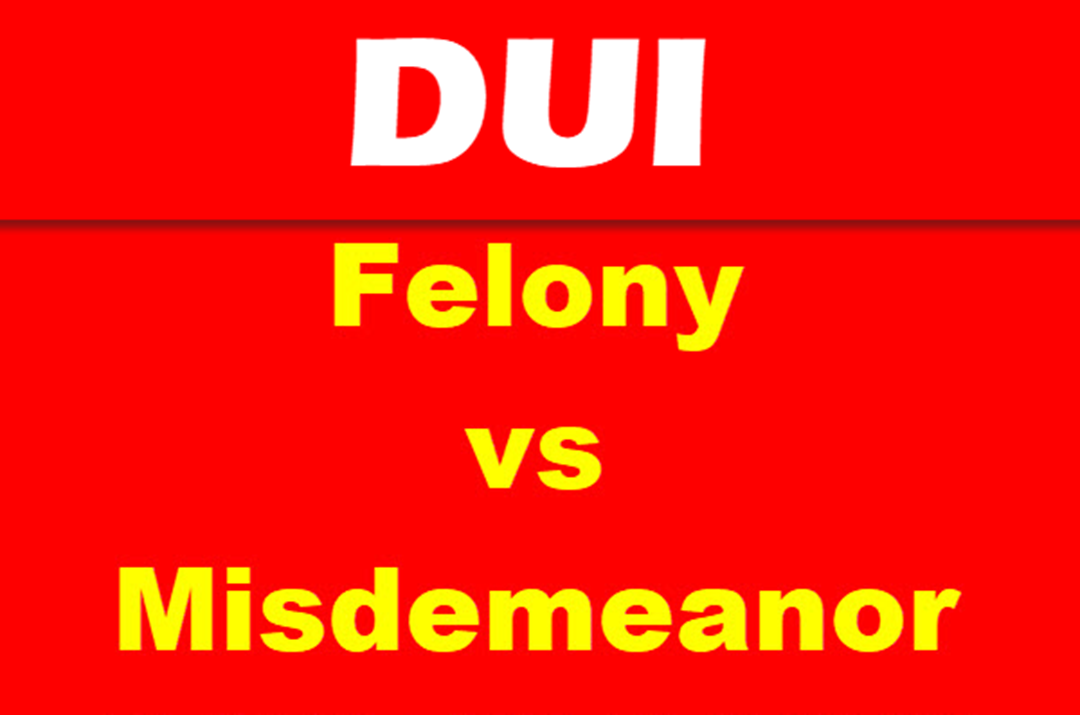 Whether you are facing a 1st offense DUI or have prior DUI offenses, our legal team is ready and able to assist you. Being accused of drunk driving or drugged driving is only an accusation, not a conviction. Multiple steps must be taken by your DUI attorney to shield you from a conviction. This includes filing targeted pretrial motions to try to EXCLUDE certain police evidence and arguing those motions before your trial judge.
Mr. Head may have handled more felony vehicular homicide cases and serious injury by vehicle DUI cases than any other DUI lawyer in Georgia. These felony prosecutions usually arise from a DUI-related car crash with another vehicle or by striking a pedestrian. So, when DUI accidents are upgraded from misdemeanor to felony, you need the best and most experienced DUI attorneys.
Our attorneys in Atlanta know that impaired driving charges can cripple a person and derail a family if the breadwinner's job is lost. Our team of dedicated DUI defense lawyers collaborates on these complex cases. A tremendous benefit is derived from having three lawyers who are partners to "bounce ideas" off each other. In fact, in 1991, Mr. Head and retired Georgia DUI defender Billy Spruell established a statewide "think tank" of DUI defense attorneys in the State of Georgia which is still going strong.
Our team will walk you through the entire DUI process, from the arrest to the decision of plea bargain vs. trial to any post-trial relief you may need. We are on your side, and we are here to help. If you are charged with DUI, it would be in your best interest to hire an Atlanta DUI defense lawyer as soon as possible.
Don't Misread your DDS 1205 Form: Only 30 Days to Save Your Driver's License
On July 1, 2017, Georgia laws relating to the Implied Consent Law and administrative license suspension were altered significantly. The new code section is OCGA 40-5-64.1. Plus, on April 28, 2019, a new Georgia implied consent law was enacted that has changed some of the rules for that DUI law in Georgia.
Now, a driver arrested for DUI GA and issued a DDS 1205 form MUST either (1) appeal OR (2) install a 12-month ignition interlock device, to try to salvage his or her driving privileges while the DUI in GA is pending. Out-of-state drivers and underage DUI drivers licensed in GA can't utilize the IID, so must file the traditional appeal.
The license suspension form and "temporary permit" confuses some people. 30 DAYS is the absolute deadline to act. Plus, DDS in Georgia is NOT open every day, so ACT quickly in speaking to a DUI attorney near me. Contact one of the best DUI lawyers near me for targeted, timely advice.
Fighting Your DUI Case in Georgia With the Best DUI Lawyers

Several online publications rank the State of Georgia in the top three most challenging states for DUI penalties and consequences. Part of this rating comes from the Peach State allowing NO WAY TO EXPUNGE a DUI conviction. Thus, finding and hiring the best DUI attorneys is a smart move.
Comprehensive investigation, asserting written "motions" (legal challenges) to the evidence of why you were stopped, attacking an unconstitutional roadblock, and seeking to exclude a blood test, breathalyzer test or urine analysis represent just four of our lawyers' many litigation tools. The helpful graphic below embodies how our Georgia attorneys attack a DUI case in Georgia.
Georgia DUI laws for implied consent and for evidence suppression are excellent if your criminal defense attorney is well-versed in state laws and prior appellate cases. Just like selecting a surgeon for delicate, life-saving surgery, you should ONLY interview top-rated lawyers in Georgia.
Atlanta Drunk Driving Attorneys and Fulton County DUI Lawyers for Atlanta Traffic Court
To successfully defend against an Atlanta DUI arrest in the Municipal Court of Atlanta or in the Fulton County State Court, our top-rated Georgia DUI attorneys must thoroughly investigate the facts, perform a review of all relevant details in your DUI Atlanta case, and also draft and file specific pre-trial motions that may exclude police evidence and prosecution discovery requests.
Here are some basic facts about our three law partners and multiple-year recipients of Super Lawyers recognition for attorney ratings, William C Head, Larry Kohn, and Cory Yager.
William "Bubba" Head graduated from the University of Georgia for bothering his undergraduate degree in History (1973) and his Law Degree in 1976. He has been writing books on drunk driving defense since 1991 and has over a dozen to his credit, primarily as co-author.

Lawrence Kohn, who goes by his nickname, Larry. He graduated from Emory University in 1994, and Georgia State University School of Law (with honors) in 1998. The magna cum laude law school scholar shares membership in the Best Lawyers in America with Mr. Head. Plus, he is one of AVVO's top 3 lawyers (for the number of 5-star lawyer ratings) in all legal practice categories, for the entire 37,000 licensed lawyers in the State of Georgia.
Cory Yager is an ex-police officer with almost a decade of arrests and court cases. He was a field training officer at Roswell Police Department before leaving that job to become an attorney. Prior to Roswell PD, Cory was a Cobb County police officer. He shares Martindale-Hubbell's highest recognition with Mr. Head, 5.0 out of 5.0 and "av" preeminent rated.
To fight a DUI, your DUI lawyer Atlanta almost always represents you in both the administrative courts for the ALS automatic license suspension and on the criminal side in the Atlanta Municipal Court or in Fulton State Court for a jury trial. Like a well-known surgeon preparing for surgery, the preparation done beforehand to analyze the details of the upcoming procedure may be more important than the actual surgery. And since surgery is more difficult and time-consuming, it is more costly than just giving a patient a yearly physical or a flu shot.
Atlanta DUI Police – GA DUI Laws – Atlanta Criminal Defense – Top Atlanta Law Firms
Many DUI lawyers in Atlanta Georgia run high-volume, discounted fee firms where most of their metro Atlanta area DUI clients get pleaded out to a "guilty" disposition. A quick guilty plea may seem helpful to clients seeking legal assistance but do not qualify for a public defender because the client's annual income is too high. Almost every person who GIVES UP and does not try to win regrets that decision.
These high caseload law firms provide average results to clients who either lack the funds to fight a GA DUI criminal case with a private DUI attorney in Atlanta. Most realize too late that a DUI conviction can ruin their job, their family, and their future.
To see how damaging Atlanta DUI penalties are, read through Atlanta DUI lawyer William "Bubba" Head's list of 97 Consequences of a DUI Conviction on our sister site at DrunkDrivingDefense.com. It may change your mind about the crippling reality of DUI penalties, and the lifetime of bad consequences of a drunk driving conviction.
Clients who hire a DUI attorney to stand next to them in court and enter a guilty plea, without any fight, are NOT our clients. Our typical client is very successful in life and has far too much to lose to meekly walk into an Atlanta courtroom and plead guilty to DUI. That is why our top-rated DUI defense lawyers and criminal defense attorneys plan for a reduction, a dismissal, or an acquittal in every case. The value of this smart legal decision is obvious but cannot be done in a couple of hours of a lawyer's time, or for a low-ball legal fee.
Compare top Atlanta, GA DUI Lawyers at DrunkDrivingDefense.com.
Copyright 2019, by Atlanta DUI lawyer William C. Head, author of numerous books on DUI law for over 28 years.
Check out these related links for commonly searched DUI in Georgia topics:
Serious Injury by Vehicle from DUI is Felony
Child Endangerment DUI
Underage DUI laws in Georgia only require a very low BAC limit (0.02 grams percent or higher) and such convictions create harsh Driver's License Implications
DUI-drugs convictions take away all right to drive, even for a 1st DUI offense
Hit and Run by a DUI driver is a Felony
Vehicular Homicide GA, can be a felony or misdemeanor, but if D.U.I. it is a felony
Attempting to Elude has multiple ways of being charged as a felony, without a DUI
Marijuana DUI, which is a type of DUI-drugs and usually a misdemeanor unless 4th DUI
Police arrests without probable cause at a DUI checkpoint
A First Offense DUI within the last 10 years
Having a second offense DUI within ten years
A third offense DUI within 10 yrs can create habitual violator status and put you behind bars
A fourth offense DUI within ten yrs becomes a repeat offense DUI felony in Georgia
Suspended or revoked driver's license