DUI Lawyer GA: Bubba Head, Atlanta Criminal Defense Attorney
By: Larry Kohn and Cory Yager, DUI lawyers in Atlanta GA
When it comes to winning Georgia DUI cases, the #1 name in the State of Georgia for over 30 years is our partner, William C. Head, who is better known by his nickname, "Bubba Head." When he published the 1991 book, 101 Ways to Avoid a Drunk Driving Conviction, his name became synonymous with fighting driving under the influence cases for those facing a DUI in Georgia.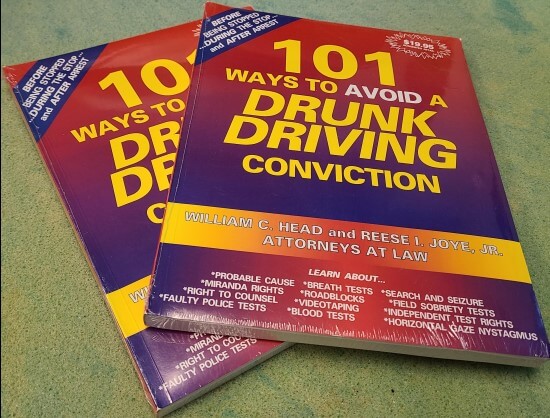 An early adopter of the Internet, the Atlanta DUI Attorney launched the very first national DUI-DWI attorney directory, DrunkDrivingDefense.com in 1996, and later made it a national DUI lawyer directory. This website helped thousands of driving while intoxicated attorneys nationwide to receive DWI-DUI leads across America.
Over the last twenty years, the name "Bubba Head," has been associated with the best DUI attorney near me, in cities across America. The Georgia DUI attorney had been a regular seminar speaker for several years, in more than 35 states plus several foreign counties.
Starting out his legal career in Athens GA in 1976, he traveled to many rural court areas to defend those charged with crimes, facing as much as life in prison. More recently, he moved closer to his office by moving to Roswell GA (Fulton County), before getting even closer to work, by moving to Sandy Springs in 2006.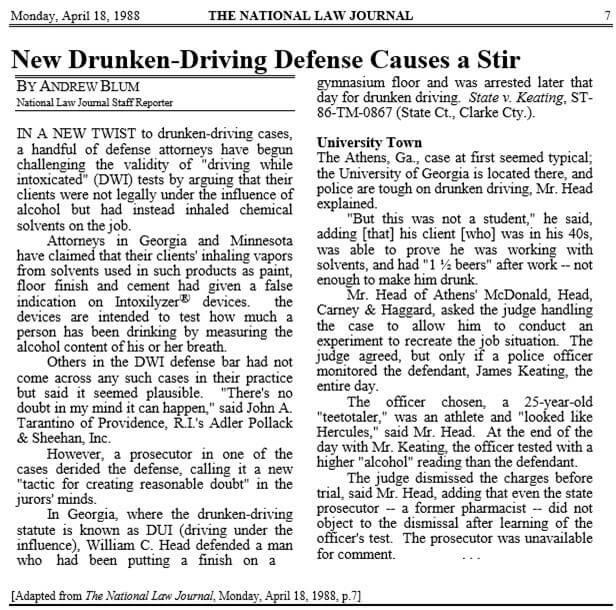 While in Clarke County GA, he won several challenging driving under the influence cases that had reached news desks at national legal news services in the 1980s, like the story above. Even though (in his clients' cases) he usually faced a numeric result from breath testing (or a blood alcohol extraction) or a urine test involving their DUI charges, this obstacle did not deter the Georgia Bulldog.
If you were arrested for refusing or failing a breath or blood test, a DUI attorney GA with our office or from our statewide network of criminal litigation attorneys can help. Our Atlanta DUI lawyers specialize in criminal defense for DUI cases and are devoted to helping clients return to normal life after being charged with DUI.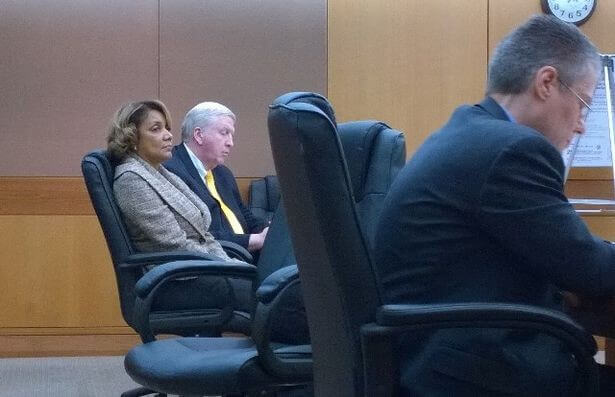 As a Founding Member of NCDD.com, he also helped the late Reese I. Joye, Jr., of North Charleston SC and Ronnie Cole of Anderson SC launch the South Carolina Association of Criminal Defense Lawyers [SCACDL]. Along with Billy Spruell, he started the Georgia Defense of Drinking Drivers Group for top GA DUI attorneys [DODD] in 1991, in order to create a network of Georgia DUI lawyers who diligently defend those who have been accused of DUI.
As a member of over a dozen prominent professional organizations, the DUI Atlanta lawyer has demonstrated his dedication to mentoring and teaching others, sharing his vast experience from thousands of DUI cases. News about his track record for helping most clients avoid conviction spread quickly. This helped his clients dodge harsh DUI penalties like jail, loss of driver's license, and adverse career consequences. For seminars, these case histories created legal advice that people would pay to hear.
After sponsoring and attending the nation's first field sobriety test "practitioner" course in July 1994, The concept of the National College for DUI Defense originated with Mr. Head. The Mastering Scientific Evidence in DUI-DWI Cases Seminar was launched by Mr. Head in 1994 and is one of America's top training programs for DUI-DWI attorneys.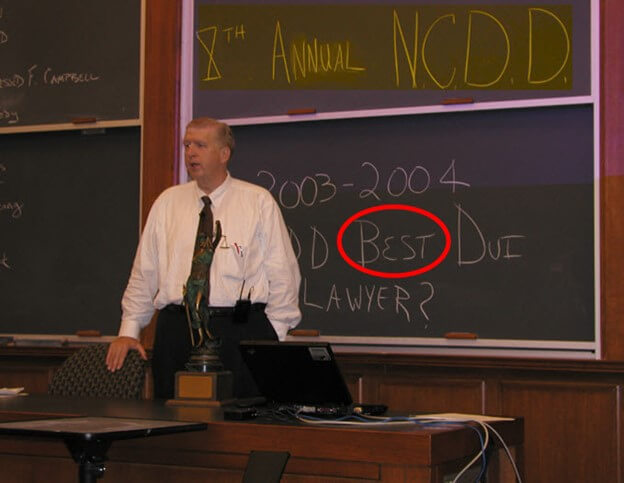 He held the first organizational meeting for NCDD.com at his Atlanta office in October of 1994. In 2003, the National College took a poll of its 800+ members, and Mr. Head was named the "Best DUI Lawyer in America". This is the only such poll ever taken by NCDD.com.
Building America's Largest DUI Defense Office in America
His Atlanta DUI law firm now consists of three partners, and all have top Atlanta DUI attorney ratings. Larry Kohn, a DUI attorney Atlanta GA, began working for Mr. Head after his first year of law school at Georgia State University, in June of 1996. For the next 28 months, he handled every appellate brief and written motion for his boss, the author of the top-selling law book on Georgia DUI laws. This year marks 25 years together, helping clients find great outcomes in criminal cases.
In October of 2007, the third member of the law firm, Cory Yager, passed the Georgia Bar and immediately came to work as an associate with the Bubba Head DUI lawyer firm. Many other Georgia DUI lawyers in were there already, working with William Head. With 12 of the state's best DUI lawyers near me, Bubba head had built the largest law group of driving while intoxicated litigators in the Nation.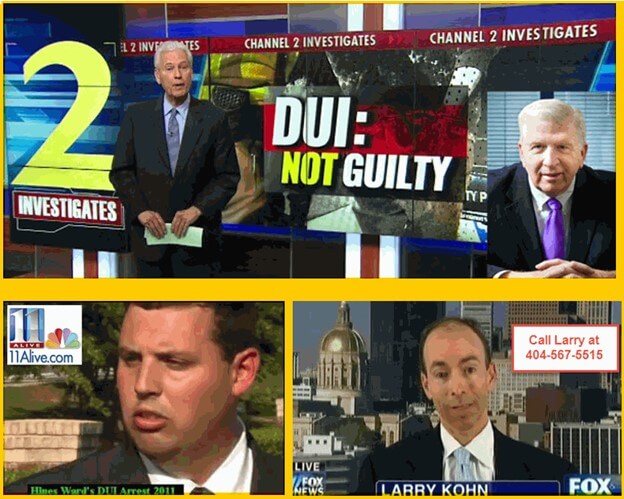 But the ex-cop's background on the DUI task force and as a law enforcement FTO (field training officer) made him the most prepared new associate that ever walked into the office. Plus, the Georgia DUI lawyer near me (while still a police officer) was sent to special computer training at the National Computer Forensics Institute in Hoover, Alabama, when he was still a police officer.
While the award-winning criminal law trio operates from a primary law office in Fulton County (Sandy Springs), with three other satellite offices in Marietta (Cobb County), Alpharetta and Atlanta. The criminal lawyers near me primarily focus on defending clients accused of alcohol-related and drug-related driving offenses. However, especially since the Pandemic, domestic violence Georgia cases have significantly increased.
The three award-winning partners now have over 650 attorney ratings on AVVO.com. Our three criminal law attorneys have handled all types of felonies and misdemeanors, including murder, felony marijuana possession, drug trafficking, and domestic violence Georgia cases.
Most commonly, we are fighting misdemeanor or felony vehicular homicide cases and felony or misdemeanor serious injury by vehicle cases. Yet, many clients are accused of simple battery, felony battery, aggravated assault, simple assault, and credit card fraud.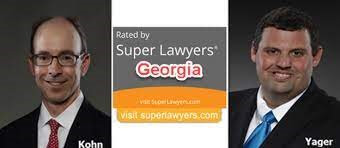 For some clients, a triple digit speeding ticket (i.e., traveling at 100 mph or more) will bring a client to our office, since many judges give jail time for such high-speed violations. Plus, for CDL drivers and others who drive company vehicles, when a driver's license suspension looms in the balance, we are the "go-to" law firm.
His Atlanta criminal defense attorneys also handle traffic tickets, where a citizen's driving privileges, and a clean record are of paramount importance. By creating a statewide network of other top DUI lawyer affiliates, Bubba Head can help callers find a top criminal defense attorney.
Mr. Head's firm also accepts cases for those who face the threat of indictment or a probation revocation, as well as handling an appeal or seeking habeas corpus relief when a person is incarcerated. The Georgia firm's attorneys have over 200 reported appeals to their credit, with Mr. Head having handled most of those cases.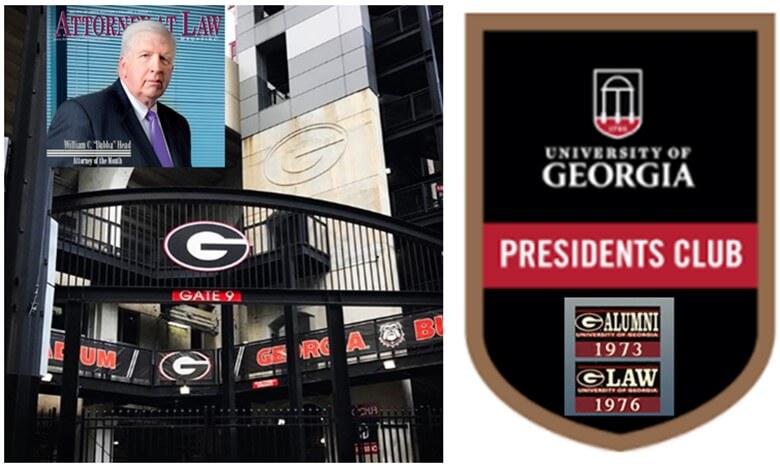 The University of Georgia Law School grad also was named as a recipient of the National College of DUI Defense Erwin-Taylor Award, an honor only bestowed on a handful of DUI attorneys across America. Because dozens of other states' best DUI attorneys had been the recipient of the Georgia attorney's DUI attorney leads, Bubba was one of the initial 12 Regents who launched the now-famous drunk driving lawyer training academy.
Mr. Head is also a Life Member of the National Association of Criminal Defense Lawyers [NACDL], a Life Member of the Georgia Association of Criminal Defense Lawyers [GACDL], and a Champion Member of the Georgia Trial Lawyers Association [GTLA]. The Columbus GA native also belongs to the Atlanta Bar Association, the Cobb County Bar Association, the American Academy of Forensic Sciences [AAFS], and ICADTS [the International Council of Alcohol, Drugs and Traffic Safety].

For over two decades, Mr. Head has received the top recognition of an AV-Preeminent rating from Martindale-Hubbell, which reflects the highest level of professional achievement. His firm has been one of Martindale-Hubbell's Pre-Eminent Firms for over 25 years. Since 2009, Best Lawyers in America has named him and his partners to their highly exclusive list of attorneys, as well as for Best Law Firms in America.
Super Lawyers has named Mr. Head to EVERY list of nominees of Georgia attorneys since its inception in 2004. He has held the highest possible rating with AVVO.com since the attorney review service was launched. He has also been honored with listings in many professional publications, including Order of Barristers, Who's Who in the World, Who's Who in America and several other Who's Who listings.
How the Best DUI lawyer Atlanta became Recognized as the Legal Authority
 Bubba Head, Atlanta DUI defense attorney, initially established himself as an expert in the field of DUI defense in 1991 when he wrote "101 Ways to Avoid a Drunk Driving Conviction" (co-authored with the late Reese I. Joye, Jr.)
This is the largest-selling book in history on the topic of DUI defense. That book by the DUI lawyer GA was followed by "The DUI Book" in 2006, which is a detailed, easy-to-comprehend 430-page reference manual for DUI-DWI clients who are facing prosecution for a DUI charge in the State of Georgia. Many clients have told him that the materials in that book should be taught in DUI schools, to fully educate those facing legal charges for impaired driving.
Mr. Head originally wrote (in 1995), and presently is co-author of the definitive "The Georgia DUI Trial Practice Manual" that is published by Thomson-Reuters Publishing (previously West Publishing). Because he originally self-published the book, the DUI defense lawyer donates several dozen complimentary copies to public defenders in the Peach State, since most cannot afford the 1400-page book.
Mr. Head is also one of fewer than 80 attorneys in America who is Board Certified in DUI Defense by the National College for DUI Defense. Many states, including Georgia, do not recognize board certifications that have been vetted by the ABA, but this designation — in the DUI Defense World — is significant and extremely rare.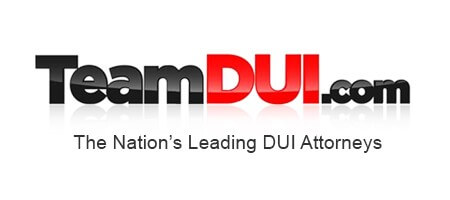 To contact Bubba or his law partners, and obtain a FREE consultation, call today for William C. Head, TeamDUI.com founder, at 844-832-6384 by calling 24 hours a day, even on holidays. Or you can directly phone his Atlanta Georgia legal office at 404 567-5515.
Copyright 2021-2023. TeamDUI.com. All Rights Reserved.