If you have been arrested for a drunk driving offense like DUI (Driving Under the Influence) or DWI (Driving While Intoxicated), it's time to start looking for a DUI attorney. Any drunk driving related offense is a very serious matter, and there's a good chance you could be facing jail time, a suspended license, hefty fines, or a combination of the three—and that's not even touching on the potential impact on your current work and/or future career prospects. You need to find the right DUI attorney who will fight to protect your rights, seek a reduction of charges, and fight your case in court if needed. We've put together a list of attributes to look for when choosing a DUI attorney to represent you.

6 Things to Look for in a DUI/DWI Attorney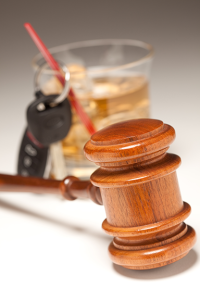 1. Must Focus on Criminal Defense & Work Mostly on DUI, DWI, or DUI Drug Cases
Not all lawyers are created equal. DUI is a field where you need experience and specialization. There are many different areas of law, and the best lawyers tend to specialize. So, no matter how good a lawyer is, they can be out of their depth in an area of law that they don't commonly practice in. Look for an attorney who works in criminal defense and traffic law.
2. Legal Staff Provides Quality Service & Communication
You need to be able to trust your lawyer, and that isn't possible if they ignore you or pass you off to an inexperienced member of their team. There's nothing wrong with your attorney utilizing the people they employ, but you should have an experienced lawyer who is in charge of your case and communicates with you on a regular basis.
3. Provides a Written Fee Document That Details the Extent of Representation
Your legal obligations don't always end when you leave court or make a settlement. Post-trial requirements can be very complicated and carry heavy consequences if they are not strictly adhered to. Because of this, you need to make sure you understand the policies and fees that will apply if you require continued representation. Some questions regarding continued representation include:
Will they help you register for any mandated courses?
Will they help you file the correct paperwork for a restricted or suspended license?
Will they take your case to appeal if needed?
4. Has Experience & Connections in Your Local Court
Different states and municipalities often have very different laws. To be effective in representing you, your lawyer needs to be experienced with the laws and courts where you have been charged. Additionally, a local DUI attorney will have experience with the local judges and prosecution. This can help them pursue the best course of action for your case.
5. Has a Proven, Documented Track Record
You don't want the new guy on the block to be in charge of your case. Any DUI attorney worth hiring will be able to show you documentation of how they have been able to help other clients. While an attorney "practices" law, you don't want them practicing on you. You want real, proven experience on your side.
6. Possesses Top Tier Rankings from National & State Attorney Rating Services
Attorney rating services exist to help you find the best lawyer possible. Utilize these services to your advantage to find an attorney who has top tier rankings. The difference between a good lawyer and an okay lawyer can result in very different outcomes to your case.
Hopefully, you'll never need the services of a DUI attorney. But if you do, having the right attorney on your side can make all the difference. If you need representation in a DUI, DWI, or other drunk driving related case, let TeamDUI.com help you find a DUI attorney in your area.