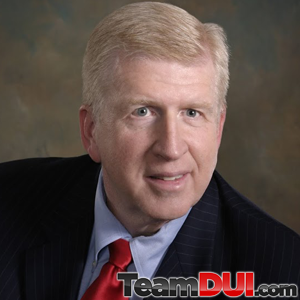 Fulton County DUI Attorney – Top Fulton County Law Firms – DUI Lawyer in Fulton County – Fulton County Criminal Defense Lawyer
Ask around town if someone you know can recommend a top Fulton County DUI lawyer, and you will start to hear the same top 3 or 4 names. Fulton County DUI attorneys are some of the best drunk driving lawyers in the country, and have published many books and scholarly articles on DUI defense strategies, constitutionality of traffic stops, and your rights as a U.S. citizen as they apply to illegal search and seizure. You can start a conversation with one of our criminal attorneys immediately day or night. Fulton County DUI arrests usually don't happen in the middle of a weekday. Instead, the overwhelming majority occur on weekend nights. If you were arrested and booked into the Fulton County Jail, it was probably a very long night for you. You desperately tried to reach the outside world to let your family and friends know what happened, and probably had to arrange for the services of a Fulton County bail bondsman. You were severely limited in the amount of calls you could make because you were stripped of your cell phone, and because you had to wait your turn and share a public phone with up to 40 other inmates. To dial out you had to use a special code that didn't always work.  You were tired and dazed, but didn't dare sleep in your shared cell. Our top Fulton County DUI lawyers see the frustration in our client's eyes who are still incarcerated in the Fulton County jail. We know how painful this experience can be, especially for someone who has never stepped foot in a jail, either as a visitor or prisoner. If you were successful in securing your release within 24 hours, all you wanted to do was get your car out of a Fulton County impound lot, get home, and go to bed.
Now it is time to start fighting your Fulton County DUI charge. The first step is to call and talk to one of our relentless drunk driving lawyers and regain control of the situation. When you call for a FREE consultation, we will ask you what happened during your DUI arrest, where you were, and how you got out of jail. We will ask you to write down every detail you remember, from where you were before you got pulled over, to where you were going, and how much alcohol or drugs you consumed before driving. All of this personal information is strictly confidential and for our eyes only. We must know every fact about your DUI case because the Fulton County prosecutor will know every fact about your DUI case – IF you did not remain silent and told the arresting officer too much information. This is normal. Most Atlanta drivers feel compelled to tell the police everything, either because they simply want to be cooperative, or because they hope the officer will just let them go. This rarely happens. The police officer's job is to perform a thorough DUI investigation on the roadside and collect as much physical and verbal evidence as he or she can. This evidence includes DUI breath test results to determine your blood alcohol content (BAC), blood test results, and a videotape of your performance on the VOLUNTARY field sobriety tests.
Fulton County Jail – North Fulton County Jail – Fulton County DUI Checkpoint – Fulton County Police – Fulton County Criminal Defense Attorney
Probably nothing is more pressing in your life at the moment than hiring a veteran DUI lawyer in Fulton County to appear with you in Fulton County State Court. Your first court appearance, called a DUI arraignment, will begin within days of your arrest. You cannot put  off your search for the best DUI lawyer even one day. The Fulton County prosecutor has your case file on his or her desk the day after your arrest. A solid case is being built against you as you read this. Your Fulton County attorney needs every hour he or she can get to begin fighting for your ultimate freedom. Within a few days, you will receive DUI lawyer solicitation letters in your mailbox. High-volume, high-churn law firms subscribe to legal services that comb through Fulton County arrest records and then buy lists of new DUI defendants. These potential clients then receive a form letter that alerts them to the "30-Day Letter" law, meaning the GA Department of Driver Services (DDS) can suspend your driver's license within 30 days of your arrest. This is true. And we can challenge this administrative license suspension if you call us immediately.
The choice is yours, but we strongly recommend you look somewhere besides your mailbox or on the side of a bus for a Fulton County criminal defense attorney. Ask your friends and family, if you are OK with them knowing about your DUI arrest, if they know a good Fulton County DUI lawyer. It is very likely that one of our drunk driving lawyers is on their short list. Also go online and search for the best law firms in Fulton County. Top lawyers work with other top lawyers, and you will find that a DUI law firm has varying levels of legal fees for each attorney. No matter which attorney you choose, you will still benefit from the strong reputation of that law firm, and can also leverage the expertise of their "senior partners" because all of the firm's lawyers consult together on all DUI cases.
Fulton County Defense Lawyer – Fulton County Drunk Driving Attorneys – Fulton County Traffic Ticket Lawyer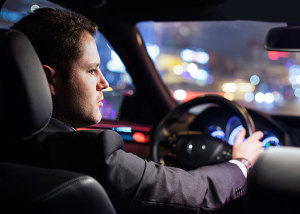 Start an online search for a top Fulton County DUI attorney, and visit the websites that appeal to you. You should be looking for number of years' experience, is the lawyer a DUI specialist who handles DUI cases only, high ratings from national lawyer rating services like Avvo.com, client testimonials, and continuing education level. You want a Fulton County DUI defense attorney who is rated superb on Avvo.com, has received numerous Georgia Bar Association awards from peers, and who has written books on DUI defense, Georgia DUI Laws, and U.S. Constitutional Law. Narrow your list of criminal lawyer candidates down to three, and begin making calls. Our DUI lawyers in Fulton County answer the phone day and night, and will provide a free consultation over the phone or in our office. We will be completely open and honest about your current chances of getting a DUI reduction in charges or an acquittal. BUT the chance of a favorable outcome hinges on how well your DUI case progresses through Fulton County State Court. Our strategy is always to file pre-trial motions to exclude damaging evidence before your case ever gets before a Fulton County jury, and to diminish the prosecutor's case so much that he or she eventually decides to negotiate a plea arrangement.
Call and talk to one of our best Fulton County DUI lawyers. Your first FREE consultation can take place over the phone or in our office. Our hours are very flexible and we can work around your schedule. As compensation for your time we will send you a PDF copy of "The DUI Book", a 430-page textbook on what to expect throughout your Fulton County DUI case proceedings.
Copyright 2015, by Atlanta DUI lawyer William C. Head, author of numerous books on DUI law for over 25 years.
GA DUI Arrest? Driver's License Taken from YOU? Important 30-Day ALS Appeal WARNING to Avoid SuspensionIf your driver's license was taken after your Georgia DUI arrest, then it is 99% certain that you need to file an appeal of the PENDING ADMINISTRATIVE LICENSE SUSPENSION that results from a DUI arrest in Georgia. Whether you REFUSED or TOOK THE TEST, your driver's license IS IN JEOPARDY. For refusing to take the implied consent test (a warning the arresting officer reads to people arrested for driving under the influence in GA) your ALS suspension will be a "hard" suspension, meaning NO right to drive for ANY purposes, for a FULL year. Call us today, so we can help PROTECT your right to drive.