Current Georgia Ignition Interlock Law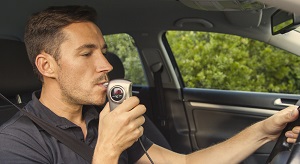 As listed on the National Conference of State Legislatures website, here is the current Georgia ignition interlock law:
Second and subsequent offenders on probation must install ignition interlock devices on all of the vehicles they own and only operate vehicles equipped with such devices. Use begins when the offender is issued limited driving privileges and must last for at least 12 months.
If habitual offender status is based on two or more drunk-driving offense convictions and the offender is placed on probation, the use of a probationary license is conditioned of the use of an ignition interlock device for 6 months after the probationary license has been issued.
An ignition interlock device limited driving permit shall be restricted to allow the holder thereof to drive solely; to work, to school, regularly scheduled sessions or meetings of treatment support organizations, and monthly monitoring visits with the permit holder's ignition interlock device service provider.
If a court grants an exemption from the ignition interlock device requirements, such person shall not be eligible for a limited driving permit or any other driving privilege for a period of one year.
Exemptions: Financial hardship.
If you face a Georgia DUI charge, either your first DUI or multiple DUIs, you must talk to one of the best Georgia DUI lawyers at TeamDUI.com today. Our DUI lawyer directory showcases the best Atlanta DUI lawyers, the best Savannah DUI lawyers, the best Macon DUI lawyers, and the best Columbus GA DUI lawyers. These top-reviewed drunk driving attorneys keep up to date on the latest Georgia DUI law changes, and have successfully defended and won thousands of Georgia DUI cases. Call us at 844-832-6384 around the clock.