GA DUI Laws
DUI Consequences for DUI Charges in Peach State
Punishment of DUI. In Georgia, like any other criminal charge, a defendant accused of a Georgia DUI is innocent until proven guilty. If found guilty of drunk driving or drugged driving, he or she could be facing serious penalties in GA that include jail time for DUI, loss of driving privileges, DUI fines, and more.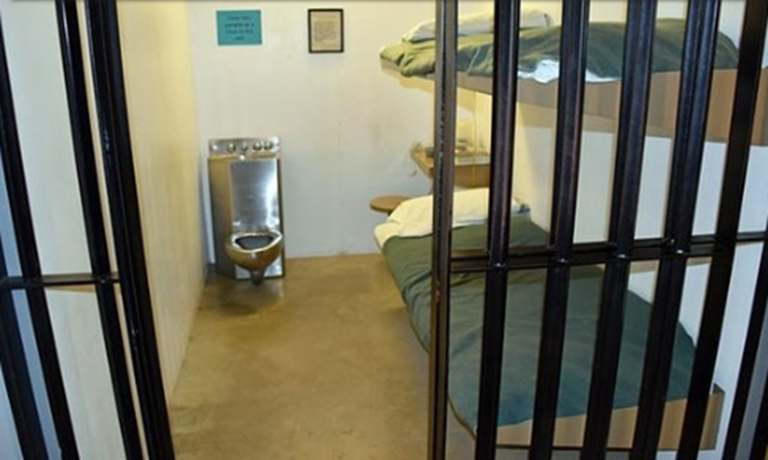 How long do you lose your license for a DUI? The arrest alone usually causes the loss of the plastic license. This is due to the administrative suspension caused under Georgia implied consent law either for a DUI refusal or when your post-arrest DUI test results show a BAC level of 0.08 gr % or higher.
How likely is jail time for the first DUI? Often, no additional jail time is imposed on a plea to a DUI in GA. DUI laws and drunk driving penalties vary by state. However, by far the most problematic of the consequences of driving under the influence in Georgia is the lifetime criminal record that occurs if the accused citizen is convicted.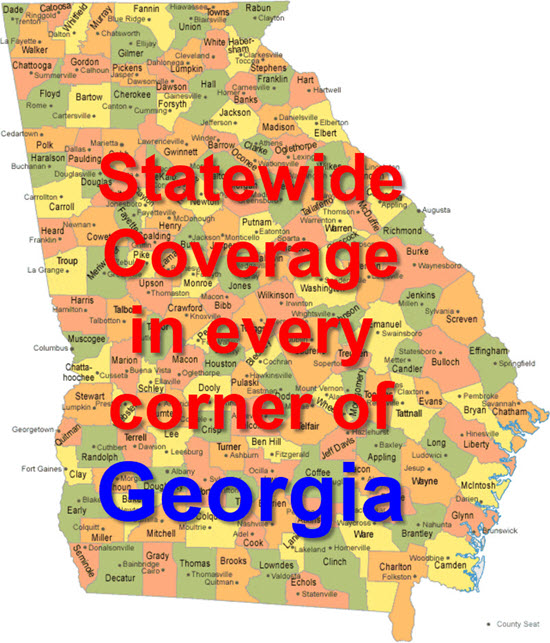 The quick three answers to our most common client Georgia DUI attorney questions.
Do you lose your license for a DUI in Georgia? Yes, if convicted, OR (if you do not file a timely appeal of your DDS 1205 administrative suspension) within the 30-day deadline. Plus, for those who are charged with a DUI refusal, some will need to opt for the IIDLP (ignition interlock device limited permit) under OCGA 40-5-64.1, if eligible:
What are the other penalties for driving under the influence in Peach State? Georgia DUI penalties include performing 40 hours (or more) of community service, doing the DUI classes (risk reduction 20-hour course), and [if your blood alcohol content (BAC) is 0.08 grams percent or higher], 24 hours is the minimum jail time.
If convicted, how much does a DUI cost over ten years? Court-related costs usually average $2500 to $4000 if you include probation supervision fees and interlock costs. Plus, the bond fees after DUI arrests can be several hundred dollars. These amounts are mere chicken feed when compared to job-related impacts and total costs of any conviction.
What happens on your first DUI? Well-to-do people could lose millions of dollars from the fallout of a DUI conviction. For these high-income earners, penalties for your first DUI conviction include being fired (possibly), loss of use of company vehicle, inability to rent cars for work, loss of a Board of Directors position, and other financial impacts.
Low-income, menial job workers (overtime) will lose thousands of dollars, starting with higher car insurance liability insurance coverage for several years. Life insurance costs can go up, too, or you may be denied coverage by some companies.
Georgia DUI Laws & Penalties Explained
DUI charges first offense. Unlike many other states, a DUI in Georgia allows no expungement or record restriction of the DUI offense, including a first DUI conviction. This is (by far) the worst penalty for drunk driving in GA.
DUI penalties for a Georgia DUI may vary depending on a defendant's age at the time of conviction, any aggravating circumstances, and whether the defendant has any previous DUI convictions. Georgia DUI charges are serious; therefore, you need a Georgia DUI lawyer who knows Georgia DUI law and is also serious about protecting your legal rights.
Below is an overview of Georgia DUI laws and the penalties and DUI license suspension that DUI arrestees could face, upon being convicted. While this overview should only be used as a guide, it provides a stark look at the harsh consequences of drunk driving in a DUI case.
Legal BAC Limits for Drivers of Certain Ages or Types of Vehicle Driven
21 and Over – 0.08 grams % in the legal alcohol limit in GA
Operating a Commercial Motor Vehicle – 0.04 grams %
Under age 21 – 0.02 grams %
Look back period to determine Driver's License Suspension or Revocation: 5 years
Look back period to determine mandatory, minimum Criminal Law Punishment: 10 years
A "look back" period is the time for which mandatory, minimum adverse legal consequences are imposed, upon being convicted. If a Georgia driver is convicted of a DUI or impaired driving charge, the state driver's license bureau (Georgia DDS) "looks back" into the driver's record, based on dates of arrest.
If the driver in the current case is a repeat offender, his or her license can be suspended or revoked for a much longer period. Harsher penalties for subsequent DUIs are then imposed, on repeat offenders, if previously convicted, as compared to any DUI first offense jail time.
How Long Is Your License Suspended for DUI in Georgia?
First Offence DUI. A DUI arrest can trigger an administrative suspended license following any DUI conviction in Georgia. Read our detailed information on handling either an appeal OR installing an IID on your motor vehicle within 30 days after the arrest.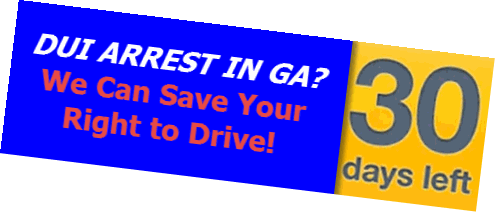 The suspension period for a DUI in Georgia's first offense is for 12 months, but first offenders aged 21 and over may be eligible for a limited driving permit that allows restricted driving privileges. Either a conviction (within 5 years) of a 3rd DUI or a 4th DUI felony causes a 5-year revocation of the driver's license.
How to get my license back after a DUI? This process is called license reinstatement. The reinstatement requirements mandate several steps. One if to have completed the risk reduction course (DUI school). Plus, you must show current proof of insurance company coverage. and completing any court-ordered drug or alcohol education requirements.
Plus, court-ordered alcohol or drug treatment must be underway or finished. Finally, (if a 2nd DUI in GA within 5 years) you must show that you show proof of applying for and paying for the installation an ignition interlock device for 12 months or longer.
Cost of a DUI: Monetary and Other Penalties for Criminal Case Convictions
How much is a DUI ticket? This simplistic question presupposes that being convicted of drinking and driving is a "one and done" crime. It is not. Your criminal history will never be cleared of this conviction, and the first offense DUI in GA will haunt you in many ways and over many days of your life.
Being arrested for DUI is not a conviction. One of the primary purposes of this information page is to reiterate the need for retaining a DUI lawyer with top DUI practice credentials. ABA board-certified Atlanta DUI lawyer William Head is known nationally for his 1991 book on how to get out of a DUI first offense.
How much jail time for DUI? Georgia penalties for first DUI are about average for other nearby states. If a driver is convicted of Georgia DUI less safe or a DUI per se he or she will be facing minimum DUI jail time (in almost all cases) and the other Georgia DUI punishments and fines for DUI are painless.
What happens for your first DUI offense? If you win, the penalties for a non-DUI disposition are benign. If you lose, you carry the DUI conviction to the grave.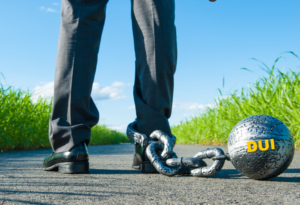 It is important to note that minimum, mandatory penalties will increase if a driver has previous DUI convictions within the prior ten years. Do not think of going to your first court date without a qualified, highly experienced DUI lawyer in GA.
For a FREE lawyer, consultation call today to speak to DUI attorneys near me in every corner of Georgia. 1-844-TEAM-DUI (1-844-832-6384)