Henry County Attorneys in GA: DUI Lawyer Near Me
After a DUI arrest or bring cited for another serious traffic crime [e.g., reckless driving, attempting to elude, aggressive driving, hit and run) in Henry County, Georgia, you need to retain a Henry County attorney near me that is familiar with the courts and the prosecutors at Henry County Solicitor's Office. Any felony cases, such as vehicular homicide GA, or serious injury by vehicle (GA), would be handled by the Henry County District Attorney.
So, whether misdemeanor or felony, the case will be prosecuted by one of the two Henry County State's Prosecuting Attorneys' Offices. The elected Solicitor-General, Pam Bettis, is the Henry County Prosecutor for misdemeanor crime cases within Henry County GA.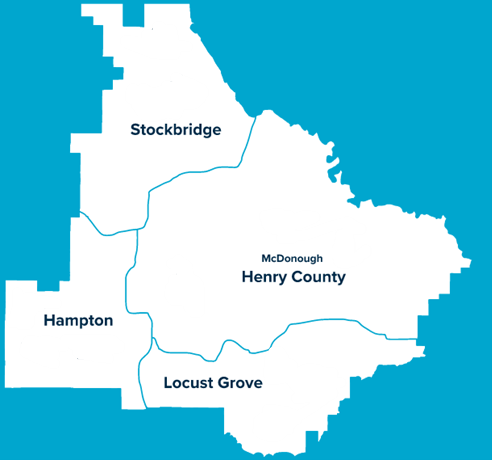 You case will be prosecuted either by the Henry County Solicitor General, Pam Bettis (misdemeanors) [located at One Judicial Center, McDonough GA] or the Henry County Georgia District Attorney, Darius Pattillo for felony charges. Sometimes the DA is referred to as the Henry County state's attorney's office.
Henry County is a fast-growing bedroom community south of metro Atlanta. The court was named after a Revolutionary War hero, Virginia resident, Patrick Henry. Wikipedia posted this, about of the county's "name" origins: Named for Revolutionary War (1775-83) patriot and orator Patrick Henry, it was created in May 1821 by the Georgia Land Lottery Act of that year.
All crimes in the unincorporated parts of Henry Co., GA go straight to one of the two above-named courts for investigation, possible indictment or moving forward by accusation. Thus, the judicial path of your driving under the influence (DUI) case in Henry County is determined by where the incident occurred.
When a Henry County DUI Lawyer is Needed, Hire the Best
All criminal law cases are given a great deal of attention by most local police departments in Henry County. This aggressive approach for DUI prosecution comes from "the top," meaning that since 1983, when Ronald Reagan was President, an emphasis of the federal government on aggressive DUI enforcement has been part of the platforms of most presidents.
The federal agency National Highway Traffic Safety Administration (NHTSA) helped launch advanced courses for specially trained DUI Task Force Officers. This division of the federal DOT promoted and launched use of standardized field sobriety tests (SFSTs) for use by law enforcement officers at the roadside. Georgia now has hundreds of SFST field sobriety test instructors, with several located in Henry County Georgia.
Hyped-up enforcement for DUI-DWI arrests led to the advent of DUI schools, plus added mandatory license suspension periods for those convicted. Most of those arrested for DUI in Georgia must either file a DDS GA appeal of an implied consent suspension or install an ignition interlock device through the Georgia Department of Driver Safety.
In Georgia, only first offenders who took the post-arrest implied consent test (within the prior 5 years) can obtain a limited driving permit. DUI violators who refused testing will not qualify for such limited permits. An arrest for DUI starts a 30-day time limit for EITHER filing an ALS appeal with DDS GA, which is then scheduled for an administrative license suspension hearing within 90 days.
Depending on their drunk driving charge "arrest" location, some accused citizens will do an online search for "DUI attorneys in McDonough GA" or "DUI lawyer Stockbridge GA." Other arrestees will type in "Henry County DUI attorney" for their online query.
So, these DUI prosecutions pose special challenges for the DUI defense lawyer defending such misdemeanor cases. A skilled DUI defense attorney must prepare your defense by using his or her extensive, specialized training. Numerous factors will be considered by the criminal lawyer near me handling your defense.
This criminal law specialty of DWI-DUI defense requires in-depth knowledge of the laws and criminal procedure associated with such cases. If you seek a best-rated DUI lawyer in the Peach State, three are presented here. Each has built a reputation as a DUI specialist in the State of Georgia, including for DUI prosecutions in Henry County.
Our lawyers near me fight City of Hampton or City of Stockbridge traffic citations or other motor vehicle crimes across the State. The I-75 corridor running through Henry County accounts for quite a few of our cases.
Traffic Ticket Cases and other Misdemeanor Prosecutions begin in a Municipal Court
Some Henry County DUI cases originate in one of the four largest cities in the county, which are McDonough, Stockbridge, Hampton and Locust Grove, GA. Misdemeanor motor vehicle crimes and city ordinance violations would start their court path in their respective city courts, but felonies are bound over the Henry County Superior Court. Those 4 city courts for misdemeanors are: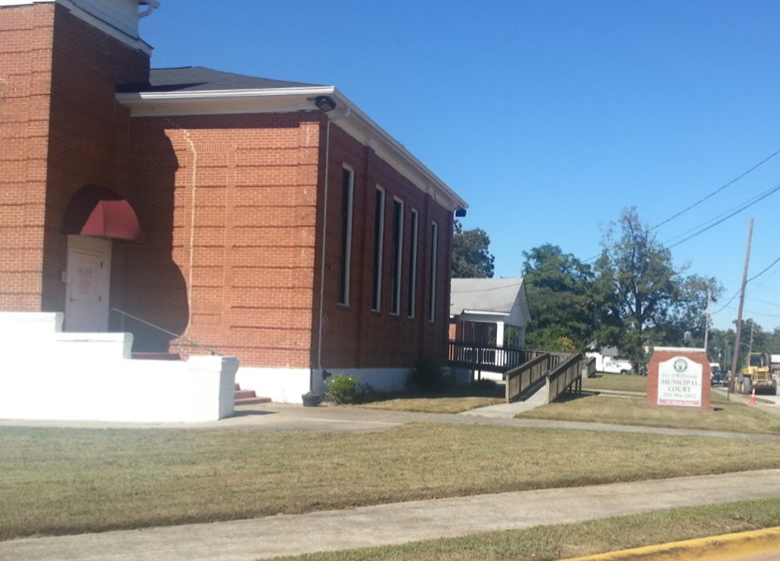 McDonough Municipal Court
Stockbridge Municipal Court (see image above)
Hampton Municipal Court
Locust Grove Municipal Court
These local courts do not have "jury trial" jurisdiction. But, before you blindly "bind over" a case to Henry County, you need to take advantage of your FREE lawyer consultation with one of the three listed attorneys. You should first see what offer is made on a McDonough Municipal Court or Locust Grove cases traffic ticket before making that decision.
Citizen-facing misdemeanor crimes of a traffic ticket charge can bind his or her case over by demanding a trial by jury. Since all motor vehicle "moving violations" (like a 1st DUI in Georgia) are misdemeanors, the accused party has a right to a trial before a 6-person jury.
If your case is bound over, the Henry County Solicitor takes over as your prosecuting attorney in Henry County GA. Then, a new court appearance will be held at 1 Judicial Center, McDonough GA 30253. For precise directions, use Waze or other direction apps, and use the street address of 44 John Frank Ward Blvd, McDonough GA.
For every FREE consultation with a TeamDUI attorney, you will receive a FREE DUI book and FREE DVD about winning DUI cases.
Henry County Court Information
Henry County Superior Court
One Courthouse Square
McDonough, GA 30253
770-288-6000
Cities in Henry County, GA
Hampton, GA
Locust Grove, GA
McDonough, GA
Stockbridge, GA
New Attorney Search
Choose Your County In Georgia:
Or Choose A New State:
Contact Us
For a FREE Case Evaluation with a specialized DUI-DWI attorney, call or submit your case details.We are available 24 hours/7 days a week
1-844-TEAM-DUI (1-844-832-6384)
Copyright 2023. William C. Head. All Rights Reserved.