Municipal Court of Atlanta – Atlanta Municipal Court
The Atlanta Municipal Court will schedule your first court appearance, or DUI arraignment, within 24-48 hours of your Atlanta DUI arrest. So if you were arrested for DUI on Saturday night, you may be due in Atlanta Traffic Court at 8:00 A.M. Monday morning! Your court date and time are printed on the traffic citation that was handed to you as you were released from the Atlanta City Jail, also known as the Atlanta Pretrial Detention Center. Atlanta Court starts promptly at 8:00 A.M. and you absolutely must be seated in the courtroom on time. It is actually best to arrive 10 – 15 minutes early so your DUI attorney in Atlanta can go over the plan of attack for the day. You DO NOT have to appear in person at your first court appearance. We will do that for you. We will enter a plea of not guilty and try to get a new court date set on the court calendar.
Atlanta Traffic Court – Atlanta DUI Lawyer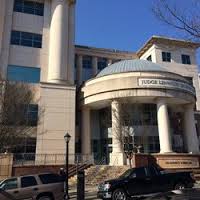 A DUI arresting officer within the Atlanta city limits will typically transport defendants to the Atlanta City Jail, but is is possible that you will be booked into the Fulton County Jail. You may not know where you were taken, but your jail paperwork will show the name of the jail. Of course, you can always ask one of the corrections officers or another inmate. If while in jail you made a call to an Atlanta bail bondsman, he or she will know which jail you are in based on the caller ID phone number. Of course, you were stripped of your cell phone upon being booked into the Atlanta City Jail, and you were forced to use the common area telephone along with many other inmates who were just as desperate to reach the outside world. The Atlanta City Jail location is 254 Peachtree Street, SW, Atlanta, Georgia 30303, and the phone number is (404) 865-8001. The Fulton County Jail location is 901 Rice Street, Atlanta, Georgia 30318, and the phone number is (404) 613-2000. If you were arrested by Dekalb County police within the Atlanta city limits, you will be booked into the Dekalb County Jail. The Dekalb County Jail location is 4425 Memorial Drive, Decatur, Georgia 30032. The Dekalb County Jail phone number is (404) 298-8100. The most important phone call from jail should be to a veteran Atlanta DUI lawyer who will talk to you as soon as you get back home. Our top Atlanta DUI attorneys answer the phone 24/7, on weekends and holidays. Atlanta DUI arrests happen around the clock, so we are ready to help anytime.
Atlanta DUI First Court Appearance – Atlanta DUI Arraignment – Atlanta DUI Law Firm
If you were taken to the Fulton County Jail, your DUI case will be heard in Fulton County State Court or in Fulton County Superior Court. This depends on if your pending DUI charge was a normal misdemeanor DUI, or if you face felony DUI charges. You can already see that the Atlanta judicial system is totally confusing to most non-lawyers, but not to our top Atlanta law firms. We can be found in Atlanta Municipal Court almost every day, and we have been vigorously defending Atlanta DUI clients for many years. We know all the Atlanta judges and the prosecutors and have cross-examined a lot of Atlanta police officers, GA State Patrol officers, MARTA police officers, and GA DUI Night Hawk Task Force officers. Our well-known Atlanta drunk driving attorneys will attend all court dates in your place, except for when you have to personally appear before Judge Christopher Ward to enter a final plea. Most of our active Atlanta DUI cases never end up before a jury because we are highly successful at working out a plea bargain with the prosecutor. These plea bargains are routinely offered because each prosecutor has a lot of pending DUI cases to resolve. There is absolutely no way that each and everyone can go to a jury trial. Therefore a smart prosecutor will try to get convictions on the most "winnable" DUI cases. That is why the Atlanta DUI lawyer you hire to defend you must know every detail of your DUI arrest, and obtain as much police evidence as possible. This is called the "discovery phase" when your lawyer is given copies of your DUI arrest police video, your breath test results that determined your blood alcohol content or BAC level, any blood test results, witness names and addresses, and other evidence the prosecutor plans to introduce into court. It is your U.S. Constitutional right to have this evidence in your possession.
Atlanta Municipal Court Rules – Traffic Court Atlanta Etiquette – Atlanta DUI Lawyer
All Atlanta judges have a standard set of court rules that you must follow in order for the proceedings to maintain a professional atmosphere at all times. You must be seated in Atlanta Municipal Court promptly at 8:00 A.M, with your cell phone on silent and no loud talking. A court bailiff will walk over to you if he or she feels a violation has occurred. You must sit quietly and observe what is going on. You will see Atlanta DUI lawyers whispering to their clients, police officers sitting together, a prosecutor's table, a defendant's table, Judge Ward's bench, a bailiff, and other courthouse personnel. Everyone is very cordial to each other, and it is a very good sign if your Atlanta criminal defense lawyer is greeted by courtroom employees and police officers. This means that your attorney is well-respected among his or her peers, and this may have a bearing on the outcome of your DUI case. When the judge enters the courtroom, you must stand until the judge asks everyone to sit down. Always pay attention to the proceedings. You may end up waiting hours until your case is called. We recommend that you carry a notebook and pen, and write down your observations. Also, write down any and all questions you want to ask your DUI lawyer. An engaged client is our best client. When your case is called, stand up and wait for your attorney to lead the way. If he or she calls you up to the defendant's table, go up immediately and sit down. As your DUI lawyer cross-examines the State's witnesses, listen closely and take notes. This is YOUR freedom on the line, and the judge wants to know that you take your Atlanta DUI case very seriously.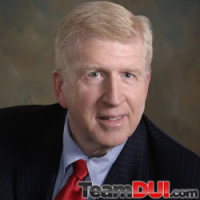 Copyright 2015, by Atlanta DUI lawyer William C. Head, author of numerous books on DUI law for over 25 years.
GA DUI Arrest? Driver's License Taken from YOU? Important 10-Day ALS Appeal WARNING to Avoid SuspensionIf your driver's license was taken after your Georgia DUI arrest, then it is 99% certain that you need to file an appeal of the PENDING ADMINISTRATIVE LICENSE SUSPENSION that results from a DUI arrest in Georgia. Whether you REFUSED or TOOK THE TEST, your driver's license IS IN JEOPARDY. For refusing to take the implied consent test (a warning the arresting officer reads to people arrested for driving under the influence in GA) your ALS suspension will be a "hard" suspension, meaning NO right to drive for ANY purposes, for a FULL year. Call us today, so we can help PROTECT your right to drive.