Cobb County State Court DUI Lawyer in GA
Cobb County State Court hears hundreds of Cobb County DUI cases each week, and drunk driving cases range from first-time DUI offenders to those with multiple DUI cases. Cobb County felony DUI arrests are not heard in State Court but will be docketed in Cobb Superior Court. Our lawyers near me can handle GA DUI arrests on any misdemeanor or felony case and provide a thorough, aggressive defense.
The overwhelming majority of arrests for DUI in Georgia are charged as misdemeanor DUI. Charges for felonies are appropriate if the circumstances of the Cobb County DUI arrest include serious bodily injury or death involving a DUI driver in a motor vehicle crash or striking a pedestrian. Plus, starting July 1, 2008, the Peach State added a felony DUI for any 4th DUI within ten (10) years, based on dates of arrest.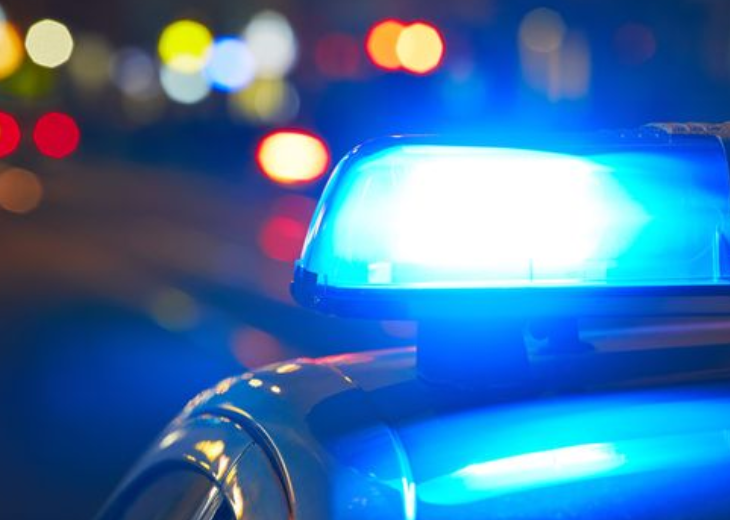 If you face Cobb County felony DUI charges, your case will be heard in Cobb County Superior Court. Knowing in what courthouse your DUI case will be held can be confusing and frustrating. But all courts are within easy walking distance in downtown Marietta GA.
Therefore, the State Court Cobb County will be filled each weekday with a mixture of new first DUI offenders and repeat DUI offenders. Especially if this is your first-ever appearance before a Cobb County judge, State Court can be an intimidating and bewildering place, and the courtroom proceedings may not make any sense.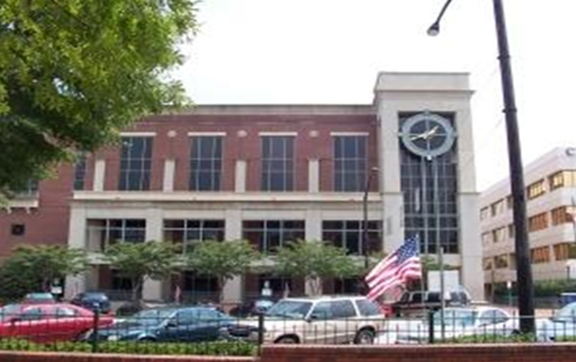 The simple traffic citation, or citations – if you were also charged with impeding the flow of traffic, an open container violation, or speeding – will show the date and time of your first court appearance. All Cobb County State Court sessions start promptly at 9:00 AM, and you must be seated in the courtroom on time.
Cobb County DUI Attorney discusses the Cobb County Jail, and Cobb County Bail Bonds
Our lawyers can remotely access Inmates at the Cobb County Detention Center, and also from the Cobb County State Court. In fewer than 5% of our cases, this is a necessity, due to a "hold" for another court jurisdiction on other cases, a probation violation, or for a failure to appear or other legal impediments on our potential client's criminal record.
As your Cobb County DUI case progresses over the following months and possibly even years, your Cobb County DUI lawyer will get copies of all police evidence the State of Georgia plans to use against you. This police evidence will include a copy of your DUI arrest police video that shows your performance on the VOLUNTARY field sobriety tests, roadside breath test results, and DUI blood test results.
Cobb County Arraignment: Cobb County Traffic Court for a DUI in Cobb County
Your first court appearance after your Cobb County DUI arrest is called a DUI arraignment and usually begins within days of your DUI arrest. This DUI arraignment date will be printed on the traffic summons that the Cobb County Corrections Department handed you as you were leaving the Cobb County Adult Detention Center.
One of our top Cobb County DUI lawyers will attend the DUI arraignment for you so you do not have to miss work or school. Your DUI attorney GA will consult with you prior to this first court appearance and recommend you plead not guilty.
Many Cobb County DUI defendants simply and sadly plead guilty to DUI charges without putting up any fight. These people are either intimidated about appearing before a Cobb County judge and prosecutor, or they do not comprehend the harsh GA DUI penalties that await them.
A Cobb County DUI arrest is in no way a DUI conviction! Our best Cobb County DUI legal advocates win many DUI cases each year in the Cobb County State Court. A "win" can mean a reduction in charges to reckless driving, or an acquittal. We will fight your Cobb County DUI charge from the moment you hire us. And we will go to Cobb County State Court for you to shield you from tough DUI prosecutors.
Your criminal attorney will thoroughly review every shred of police evidence in an effort to put up the best DUI defense in your case. After the DUI arraignment, your GA DUI attorney will begin to file pre-trial motions with the State Court Cobb County office.
These DUI pre-trial motions are reviewed by the judge, and he or she decides which police evidence to include or exclude. A veteran Cobb County DUI lawyer has filed thousands of targeted pre-trial motions, and knows which motions to file in what order, and when.
Your drunk driving lawyer has built a battle strategy from day 1, and this DUI defense strategy is tailored to your specific circumstances. As your DUI case progresses, your criminal lawyer will adjust his or her strategy to best fight head-on the prosecutor's evolving case.
Our top-rated Cobb County DUI lawyers have decades of DUI defense experience and have seen every imaginable situation involved in a DUI arrest, including hit and run, motor vehicle death cases, DUI under 21, and DUI Child endangerment. When we meet with them, some clients are still incarcerated in the Cobb County jail.
Since the Pandemic of 2020, our DUI defense attorneys can meet virtually with most clients. This includes out-of-state clients who were visiting Georgia when they were arrested for a GA DUI. Some are law-abiding citizens who were stopped at a DUI checkpoint on the way home from a Braves game or celebration of some type.
If your Cobb County DUI arrest was in an unincorporated area of Cobb County, your DUI case will start and will be heard in Cobb County State Court. If you were arrested for drunk driving or DUI Drugs within the city limits of Acworth, Austell, Kennesaw, Smyrna, Mableton, Powder Springs, or Marietta, typically your impaired driving case (and your arraignment) will start out in the Municipal Court of that city, which has "venue" for hearing your case.
Acworth Municipal Court
Kennesaw Municipal Court
Austell Municipal Court
Mableton Municipal Court
Powder Springs Municipal Court
These Cobb County Municipal courts are not authorized to conduct DUI jury trials, so if you want a jury trial your DUI case will be bound over (moved) to State Court Cobb County. In some rare cases, our DUI attorneys will utilize a jury "bench" trial, meaning that we present the case to the judge, and he or she decides the guilt or innocence of our client.
Cobb County DUI Court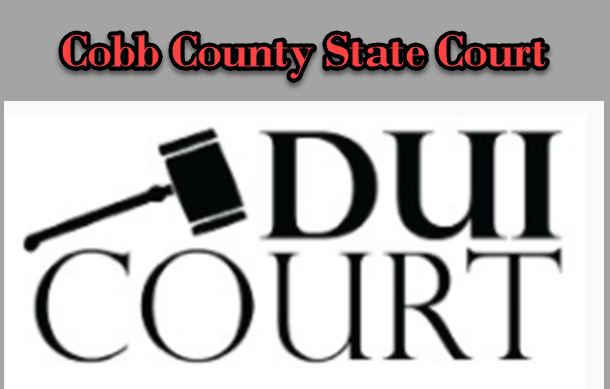 The Cobb State Court "DUI Court" is an accountability court. The goal is to help those with a tattered past for making bad choices about alcohol or drugs to achieve sobriety and make safe driving decisions.
This also means that the misdemeanor driving under the influence participants are agreeing to be held accountable. Like military service, each person in Cobb County DUI court agrees in writing to be compliant with a set of strict rules and treatment meetings. The goal is to break the pattern of their past addictive behavior that led to being arrested (more than once) for drunk driving or stoned driving.
A person must voluntarily agree to enter the program which will run for at least 24 months. Successfully completing the program is exchanged for reduced DUI penalties.
The program is a post-conviction alternative to jail time and massive community service hours. Monetary fines can be cut in half, too. Plus, Georgia accountability judges have the legal power to restore a person's limited driving privileges earlier than normal time delays.
All participants opt-in (and pay for) the segmented treatment program and regular counseling meetings with the DUI court administrators. This special court-supervised program is for those who have been convicted of impaired driving multiple times.
The DUI Court in Cobb County utilizes intensive probation oversight. Different levels of checks and balances help participants function in the community with this ongoing DUI court team support. Regularly scheduled (and random) urine testing (or another testing) is required of all participants.
The DUI Court program lasts a minimum of twelve (12) months. But most participants need more than the first 12 months to complete the program. This is because each person must achieve all goals of each segment, to advance to the next level, in the quest for strict compliance. Thus, each court sentence will be at least 24 months in length.
DUI Arrests: The 30-DAY DEADLINE to Protect Driving Privileges
Do not delay even one day to have your FREE lawyer consultation. In addition to your Cobb County DUI arraignment, almost every DUI arrestee will face a GA ALS (administrative license suspension) hearing. This SEPARATE, civil law license suspension action is a THREAT to your ability to drive in Georgia.
One of two things needs to happen to protect your ability to drive. Both must occur within THIRTY (30) days AFTER your arrest for DUI.
One is a traditional DDS GA appeal of either a DUI refusal or after agreeing to be tested, and your BAC level was over the legal limit. The second ignition interlock device (IID) alternative is that first offender (defined as driver with no DUI convictions based upon arrested dates) within the past 5 years from the date of this new arrest.
The GA DDS can suspend an accused Georgia licensee's license by operation of law unless the accused driver (or his or her attorney) request an ALS hearing within that 30-day period after an arrest. In filing this, the appeal requires a state-mandated $150 filing fee.
DUI Consequences are Forever
If convicted, these DUI penalties will last a lifetime, and a Cobb County DUI stays on your permanent criminal record. This means that when you apply for any future job, you must tell the potential employer that you have a DUI conviction.
A Cobb County DUI conviction can affect your college admissions, your political office aspirations, and your ability to obtain a CDL license. Read through the 97 Consequences of a Georgia DUI Conviction at DrunkDrivingDefense.com to get a sobering reminder of the hardships you face if you give up immediately and enter a DUI guilty plea.
Cobb County DUI Lawyers Near Me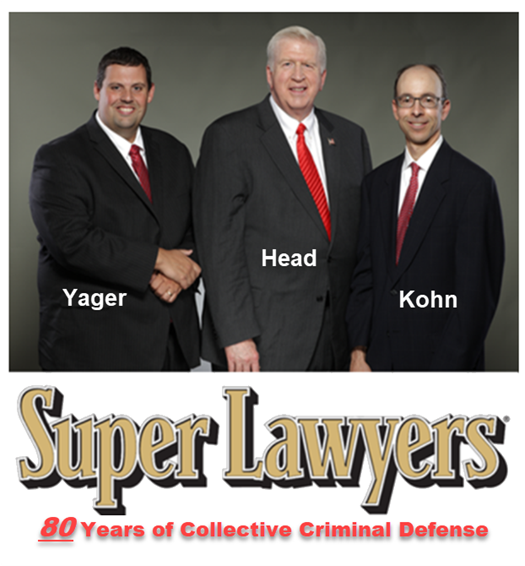 Even if your Cobb County traffic citation states that your first court appearance is in Marietta Municipal Court for example, your subsequent court appearances may be held in Cobb County State Court. Once you make your hiring decision, one of our top Cobb County DUI attorneys will steer you through the complex Cobb County judicial system and go through all the options for negotiating or fighting your case.
The Cobb County State Court location is 12 E Park Square, Marietta, GA 30090. The phone number is (770) 528-1200. But before trying to get your DUI videos or police reports, call our attorneys for DUI defense to provide a FREE consultation.
Our Marietta lawyers are all law book authors and can intervene to stop this immediate license suspension process by helping you appeal or install an IID for 12 months. Call our DUI defense lawyers today at 844-832-6384 day or night. One of our four metro Atlanta law offices near me is in downtown Marietta is available to discuss available legal services in regard to your case.

Cobb County Superior Court
70 Haynes Street
Marietta, GA 30090
770-528-1300
State Court of Cobb County
12 East Park Square
Marietta, GA 30090
770-528-1254
Juvenile Court of Cobb County
1738 County Services Parkway
Marietta, GA 30008
770-528-2220
Probate Court of Cobb County
32 Waddell Street
Marietta, GA 30090
770-528-1900
For a 
FREE Case Evaluation
 with an award-winning DUI-DWI attorney, call or 
submit your case details
. Our Georgia DUI attorneys and traffic ticket lawyers near me are available 24 hours/7 days a week at 1-844-TEAM-DUI (1-844-832-6384).
Copyright 2023. William C. Head. All Rights Reserved.