Know the Georgia DUI Law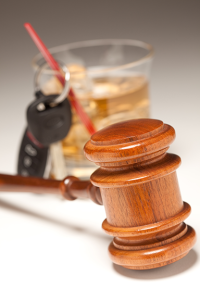 If you have a BAC of 0.08% or higher in Georgia, you could be charged with a Georgia DUI. Even if you feel your ability to drive was not impaired, simply having a high blood alcohol content can put you at risk of being arrested for driving under the influence. Additionally, when you received your driver's license in Georgia, you also implied you would submit to chemical testing of your blood, breath or urine to determine the amount of alcohol in your system. That is called Georgia DUI implied consent. The type of test would be determined by the police officer. In addition to simply being arrested, you also face state mandatory minimum penalties for a DUI conviction. Below are a few of the most common DUI-DWI topics in Georgia. If you have questions about a Georgia DUI arrest that are not discussed on our website, call to speak to one of TeamDUI's highly skilled DUI defense lawyers at 1-844-832-6384, or send us an email at info@teamdui.com
Georgia DUI Laws & Penalties
Are Georgia DUI Roadblocks Legal?
Can I be arrested in Georgia for DUI while sitting in a parked car?
What to do if asked to submit to BAC testing?
Man Arrested While Walking Down The Street, Police Illegally Obtain Incriminatory Evidence
We understand that all Georgia DUI arrests can be stressful and unsettling experiences. Not only do you face court fines and possibly additional jail time, your personal life could also be impacted. For DUI arrests in Georgia, you also risk a suspension of your driver's license, probation, community service, and possibly even drug and alcohol treatment. If convicted of DUI in Georgia, the conviction will be on your permanent record FOREVER. A specialized Georgia DUI defense attorney can help you fight the charges and work towards a non-DUI resolution of your case. If you have been arrested for Georgia DUI-DWI, call a TeamDUI attorney for a no-cost evaluation of your case.
Below are a few of the most common DUI-DWI topics in Georgia. If you have questions about a Georgia DUI arrest that are not discussed on our website, call to speak to one of TeamDUI's highly skilled DUI defense lawyers at 1-844-832-6384 or send us an email at info@teamdui.com
Georgia DUI Information & Common Questions Videos
Will My License Be Suspended If I Am Arrested For DUI?
What If I Have A Prior DUI Conviction?
What Can I Do To Improve The Outcome Of My DUI Case?
They Drew Blood From Me When I Was Arrested for DUI, What Happens Next?
I refused to take field sobriety tests, can they use this against me?
How Will A DUI Conviction Affect My Future?
Do I Have To Attend Court For My DUI?
Am I Required To Attend Court For My DUI Case?
How many times will I have to attend court for my DUI?
How does my DUI lawyer get discovery or disclosure of evidence?
What is an arraignment in a Georgia DUI case?
What pre-trial motions are filed in a Georgia DUI case?
What scientific evidence is obtained from the prosecutor during the Discovery process?
What is going to happen at my next court appearance?
Do you need a substance abuse evaluation? Are you an alcoholic just because you were arrested for DUI?
What kind of service can you expect if you hire me as your DUI attorney?
If I am convicted of DUI, will I be able to drive?
Outside of attorney fees, what other costs will I have to pay?
Should I just settle for using a public defender for my DUI case?
Why argue motions instead of going straight to trial?
Why should you hire a DUI lawyer?
What should I do if I get pulled over for DUI?
What should I do if I am stopped at a roadblock on the way home?
If I was arrested for DUI, is my driver's license at risk?
Why did I receive two court dates for my DUI?
Can my test results or my refusal be used against me?
How long does DUI stay on my record?
If the officer did not read me my Miranda Rights, can I get the charges dismissed?
What are Pretrial Motions in a DUI case?
Will there be a video of my Georgia DUI arrest?
What is the arraignment in a DUI case?
What evidence is obtained from the prosecutor during the Discovery process?
How much does it cost to hire a DUI attorney?
How long will a DUI conviction stay on my record?
Other than attorney fees to fight a DUI, what additional costs could I be facing?
How will a DUI conviction affect my future?
What steps can I take to assist my DUI attorney and prepare for court?
Why should I hire an attorney to fight my DUI?
What are the penalties for a first DUI conviction?
Contact Us
For a
FREE Case Evaluation
with a specialized DUI-DWI attorney near me, call or
submit your case details
. We are available 24 hours/7 days a week1-844-TEAM-DUI (1-844-832-6384)
Copyright 2023. William C. Head. All Rights Reserved.